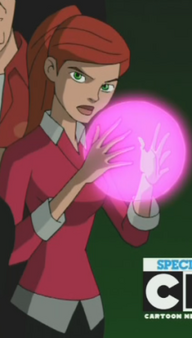 Gwendolyn "Gwen" Tennyson is a Human/Anodite hybrid Plumber, the paternal first-cousin of Ben Tennyson, and (along with Kevin levin) a frontline member of his team. Gwen was first introduced when her parents send her on a summer long road trip with her Grandpa max and her cousin Ben. She has, as Verdona refers to it, "The Spark".
Appearance in Amr's Time lineEdit
Ben 10 Ultimate Universe:
Edit
Specials:
Appearance in Bahy's Time lineEdit
Appearance in Peyton's Time lineEdit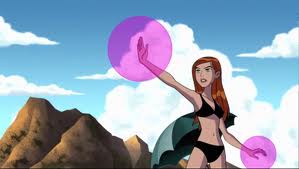 Gwen appears in most episodes.
Appearances in Ben 10: The Alien Generation (AustralianFan)
Edit
Gwen's real actress (she is not the real but I wish if she was)
Edit
Ariana-Grande