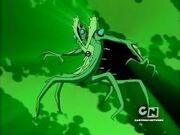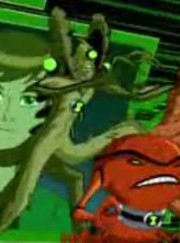 Wildvine is the Codon Stream's DNA Sample of Florauna from the planet Flors Verdance and also Xenon.
Powers and Abilities
Edit
Able to stretch itself as far as Wildvine pleases, able to merge and understand plants, and throws seed bombs. Is also strong, agile and able to turn its hand into sharp thorns.
Appearances
Edit
Ben 10: The Alien Generation
Description
Edit
Wildvine is plant-like, resembling a creeper. Wildvine has 2 arms and 5 legs. The Omnitrix/Ultimatrix symbol is on his chest.